WELCOME TO THE MOST NON SO-CAL WEBSITE ON THE INTERNET
Rising Sun Interactive is a digital media company with a focus on interactive software.
We are Rising Sun Interactive, a small indie dev team from a nowhere town in the middle of Texas, USA. Our goal is simple, make decent, fair priced games through trial and error craftsmanship. Our secondary goal, is to simply just pay our rent. As a company, we try to ensure that we play games as much as we develop them. This is done so that we can understand how our games can be innovative yet traditional. Rising Sun Interactive tries to take a traditional approach to the video game industry by ensuring that our games are mechanically entertaining. Finally, we do our best to not be so serious that we alienate others, as we acknowledge that we make video games. Feel free to message us at any time and we'll be happy to talk the trade, answer questions, or to simply make conversation.
Thanks for giving us a visit, it's really neat and appreciated.

Powered by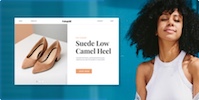 Create your own unique website with customizable templates.