WELCOME TO THE MOST NON SO-CAL WEBSITE ON THE INTERNET
Rising Sun Interactive is a digital media company with a focus on interactive software.
We love the So-Cal culture, but the whole living-in-a-desert thing kind of puts a hinder on us being true wave riding Californians (hence the title of "non so-cal"). We are just two guys trying to live and get by another day with our dog, Teo Diamond. All we want to do at the end of the day is to pay our rent for the sake of our own well being by the means of providing digital media to as many people as we can, mostly in the form of video games. Our first game, Angels That Kill is now out on Steam, and our next major game, Slave RPG, is currently a work in progress as we develop the mechanics of it a bit more and set up a stable base for it.

Thanks for giving us a visit, it's really neat and appreciated.

Powered by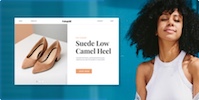 Create your own unique website with customizable templates.